The VIP (very important person) class is a special class featured in Insurgency that is only available in the Ambush game mode. The VIP's objective is to stay alive and reach the extraction point. The weapons utilized by the class are predefined and are usually limited to a silenced pistol.
Insurgency
Overview
The VIP class is featured in Insurgency and is only available in the Ambush game mode. The VIP is a player whose objective is to reach one of two VIP extraction zones in order for their team to win the match. If the VIP is killed or does not escape before the match time runs out, the opposing team wins the match. The role of VIP is assigned to a randomly selected player on the defending team, though players can set their VIP preference in the gameplay options menu to match their playstyle.
The VIP is equipped with either the M9 or Makarov pistol, depending on his respective faction, attached with a suppressor and flashlight. He is provided Heavy Armor and a Chest Rig for extra protection and ammo. On night maps, the VIP is also equipped with the flare gun. He is able to pick up weapons and equipment from fallen soldiers to better protect himself.
Killing an enemy VIP awards the player 100 points. Reaching an extraction point as the VIP awards the player 100 points.
Loadout
Security Forces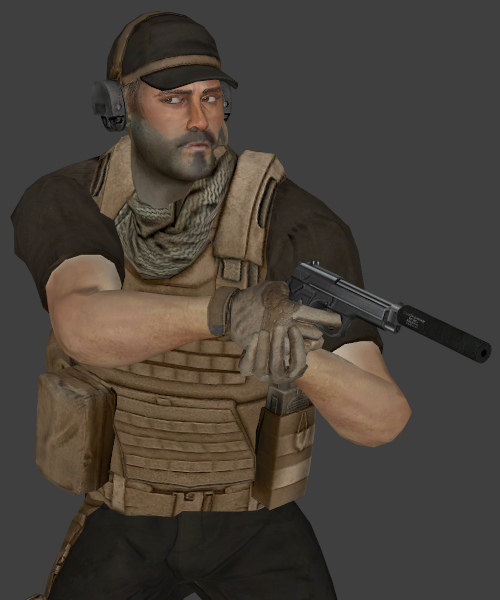 The Security VIP wears dark clothing and a baseball cap.



Insurgent Forces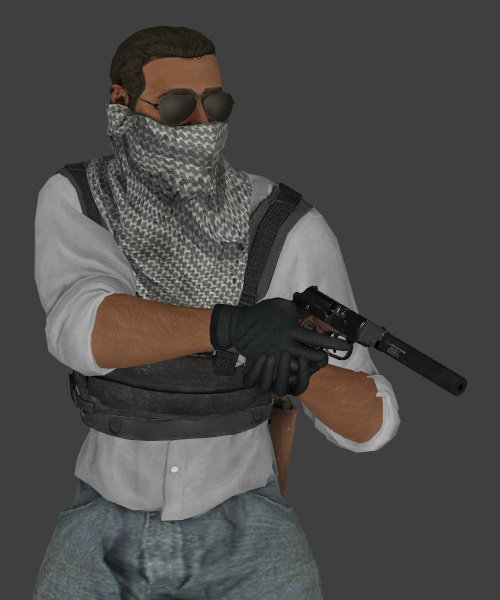 The Insurgent VIP wears light clothing and sunglasses.



Trivia
The Security VIP model is the same model used for the training instructor during the training mission. The instructor is even refered to as the VIP in a message pushed the player's HUD at the end of the mission instructing you to "Protect the VIP".
The Insurgent VIP model is used as an enemy player in Survival, this is done to represent the VIP as a possible informant.  
VIP will show up on the tactical map as a gold waypoint, regardless of the squad.