Insurgency: Sandstorm
is a tactical first-person shooter video game developed by
New World Interactive
and published by Focus Home Interactive for
Microsoft Windows
,
PlayStation 4
,
Xbox One
and
macOS
. It is the third installment in the
Insurgency series
.
Sandstorm was officially announced on February 23, 2016 by Focus Home Interactive.[4][5]
Confirmed features [6] Edit
Expanded environment scale.
Light vehicles for transportation and fire support.
New game modes designed for vehicle gameplay.
Competitive matchmaking, anti-cheat, and rankings system.
Improved ballistics system including bullet drop and travel time.
Interacting with the environment by climbing ladders and door breaching.
Multiplayer Edit
"We're also adding some more interaction with the environment in terms of climbing ladders and breaching doorways, but also a team-based communication system so you're able to call in a drone strike or a supply drop."
— Andrew Spearin, creative director[7]
Game modes Edit
Versus
Coop
To be added in updates
Single player Edit
Sandstorm was originally supposed to feature a single-player story, in which the player is a female Kurdish freedom fighter.[8] However, the single player and cooperative story has been canceled for release, and will be considered again at a later date due to its high production requirements.[9] The text and images below are from http://newworldinteractive.com/insurgency-sandstorm-media-release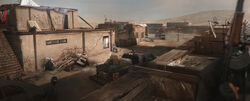 A few years ago, in a familiar setting, the sandy streets of an Iraqi village. The tone of Insurgency: Sandstorm's narrative shifts the typical shooter inspiration away from blockbuster military power fantasy movies more towards a dark and understated indie film rooted in reality.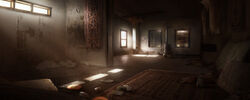 With depth to the narrative, you must look beyond the surface, away from these typical streets, behind closed doors, in a dark room to discover our female protagonist. She is enslaved by radical insurgents, along with her sister and other young girls held captive.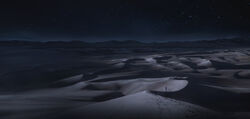 A sandstorm engulfs the village and fighting erupts. By chance, a hole is blown into the wall and the girls escape. In the confusion of the storm, our protagonist is separated from her sister and friends. She is alone, wandering in the desert.

Present day. Our protagonist has enlisted with a rebel faction, fighting against the radical insurgents. They push through battered villages, hitting the insurgents hard. One day, a key piece of information is discovered and our protagonist's world is not what it seems.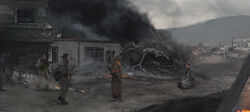 She breaks free from the security of the main group to embark upon a personal quest. Accompanying her is another female fighter, her best friend who was held captive with her years earlier. Along for the journey are two foreign vigilantes: an American combat veteran of the war in the Middle East, and a French citizen who has never seen combat.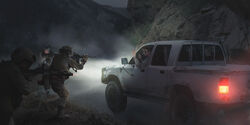 Along the path of their journey, several challenges emerge. Without a military force backing you up, that force may become an obstacle.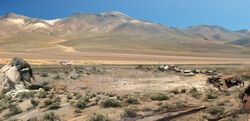 Essentially, the narrative is a road-trip story. It's about these characters bonding through the many challenges that arise. Their diverse experience leads to interesting character dynamics, but ultimately their actions extend beyond their own volition.
"We are very excited to venture into the realm of storytelling to offer more depth for Insurgency. Shooters do not have to be about mindless killing, so players can stop and ask questions about the world a game represents, and find answers within the narrative. Historically, the avant garde in many art forms are who disrupt and redefine genres. For a decade Insurgency has been in that position, and we are emerging from indie obscurity to innovate the FPS genre."
— NWI[6]
Split-screen Co-op Edit
Split-screen co-operative gameplay for both single player missions and online games is in development.[7] The story mode will feature four-player co-op, in which each player will take control of a character in the story.
ReceptionEdit
Insurgency: Sandstorm received "generally favorable" reviews on Metacritic getting a metascore of 78/100 based on 30 critic reviews.[10]
External links Edit